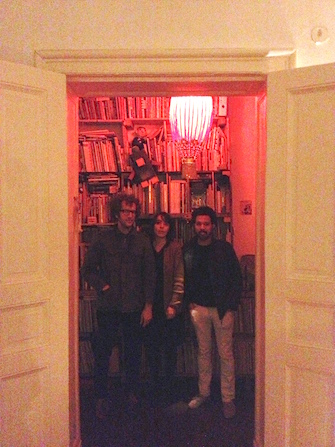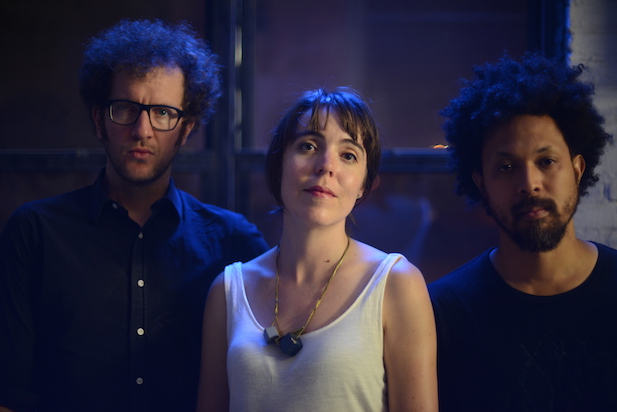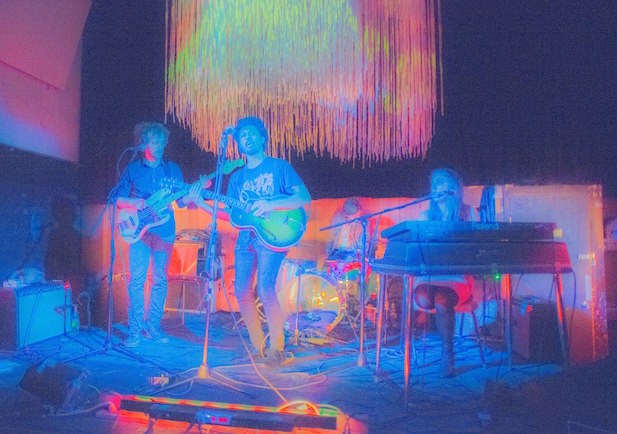 Called "a crazy diamond from the NYC underground", Hairy Sands lives up to it with their newest album, Tears. The band features Clint Newsom (bass on VietNam's last album "An American Dream"), Tim Kuhl (of Sean Lennon's GOASTT), David Nolen and Danica Newell. They've shared the stage with Prince Rupert's Drops (BBIB), Sophia Knapp (Drag City), and Jonas Rienhardt (Kranky). The band recently toured Europe from Paris to Madrid playing secret shows in hidden mountain venues and ocean-side huts. Praised for their "beautifully quirky" performance at Loophole from the Berlin's leftist paper Taz, Hairy Sands' music has since been popping up on several Euro playlists and top tens.
---
---
Video
Bio
If there is a common thread that runs through the decade long existence of Hairy Sands, it is a childlike willingness to let anything be the beginning for a musical idea. Started as an outlet for recording sounds on the fly, Hairy Sands combine intricate guitar playing with layered harmonies, and polyrythmic bass and piano parts. Hairy Sands is Clint Newsom, David Nolen and Danica Newell.
Hairy Sands is currently writing a new record to be recorded later in 2015 and is playing shows in and around Brooklyn, D.C. and Philadelphia.
Hairy Sands began as a recording project in a small apartment room accross from Cooper Park in Williasmburg, Brooklyn. Clint Newsom and David Nolen would gather any number of friends together late into the night to dream-up, write, and record songs on the fly. Songs from their first release 'Sandy Hairs' were written and recorded with Yamal Said (Knife in the Water), Zach Hennard and Danica Newell in home and professional studios in Texas, Louisiana and Brooklyn. The band began to play more regularly when all three members moved to Brooklyn permanently. Initally, with Markus Gorsch of the Swedish band Love is All on drums and more recently with the artist Tim Kuhl.